If you are choosing your holiday destination which will work for different age groups in your family is a tricky task. You have to choose a place which can tailor the expectations of everyone in your family. That is why, we are here to help you out. Here, we are going to list down top places to travel with your family.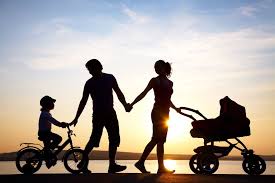 Following is the list of top places to travel with your family:
Rovaniemi, Finland:
If you have small babies in your family, then you must add this place in your list. This is because, this place has a lot of spots which will keep your younger ones busy for long time. This place is full of white peaks and hills, pine trees covered with snow as well as a husky ride. It has cozy restaurants which serves delicious dishes to embrace the winters.
Ghent, Belgium:
This is a must see place if you have small kids. You can easily stroll your kids around the city. It has a lot of attractions. The best thing about this place is its mind blowing architecture. You can float on the boat and watch the beautiful city. The best thing about this city is that you can explore the city on bike or on your foot.
Florida Keys, United States:
Now, we are sharing this place if you have teenagers in your family. You can enjoy the amazing dive of this place. On your way, you can stop at many places. There are many golden sand beaches. You must stop there and go for a quick swim. In addition to that, you must go deep and play with the dolphins. There are many places where you can take pictures and make your trip memorable for your family.
Snowdonia National Park, Wales:
If your family is adventurous, then this is the best place for you. This is because, Mount Snowdon is the best spot for hiking. You can enjoy the breathtaking views of different lakes at this place. If you are travelling in a clear weather, you will be able to take a glimpse of Ireland from this spot. The grazing sheep and horses are also loved by many families. This is the best place if you want to spend your weekend with your family.
Paphos, Cyprus:
If you are looking for warm Mediterranean winds, historic views as well as white sand beaches, then make Cyprus your next spot to visit. This place is very popular for its food. It is also known for producing the world's oldest wine. This place is full of tombs which are cut into the rocks. This place will never disappoint your family. You must feed your mind with the architecture of this place.